The Academy Awards seem to have crept up on all of us this year, probably due to the distractions of "real world" issues. Nonetheless, with the backlash against 2016's #OscarsSoWhite debacle, 2017 sees a greater range of diversity within every category both in terms of artists and stories.
La La Land tied with Titanic for the record of most nominees with 14 nominations out of 24 categories. Although La La Land remains as one of my favourite films of 2016, I do believe that its over-saturation within has turned it slightly sour, especially when pitting it against more highly-regarded stories such as Moonlight. There is a great likelihood that La La Land will win in most of its categories, especially with its 'sweetheart' status. But it is my hope that the love is spread around to smaller films such as Moonlight and Arrival. Furthermore, there is some discussion that La La Land hits that level of escapism which is palatable and accessible to a great many people, which is not all over a negative aspect of the film in such dark times. But awarding more diverse and left-of-field stories such as Moonlight, Manchester by the Sea and Arrival is what paves the way for a greater number of diverse stories.
It is clear that this year's awards season has maintained the consistent anti-Trump narrative, as well as a clear objective to diversify the Academy itself. Although I commend the impending efforts to push against Trump's racially-motivated discrimination, I predict that the night's social justice narrative will not stray far from Trump and the discussion of racial discrimination. This may leave a lot unsaid for the gender equality and LGBTQ+ causes which still remain as important issues which can also be seen reflected in the lack of female filmmakers featured/nominated this year. I still maintain that Moonlight speaks to many as the most intersectional film nominated – as well as the most anti-Trump narrative.
Regardless, the Oscars are always filled to the brim with politics and usually someone misses out. I have managed to see about 80% of the films that are nominated this year, including all of the films nominated for Best Picture. I will break down each category starting with the major categories and then onto the technical awards. For each category, I'll pick my predicted winner and also comment on each category. Here goes!
BEST PICTURE
Arrival
Fences
Hacksaw Ridge
Hell or High Water
Hidden Figures
La La Land
Lion
Manchester by the Sea
Moonlight
There were so many films from the past year that deserved to be in this category – and many of them are on this list of nominees. Although the Academy were allowed to nominate up to ten films, they opted to choose only nine. I would have loved to have seen Jackie and Nocturnal Animals on this list, but I can see the Academy skipping them due to their 'arty' identities. I still maintain that Hacksaw Ridge was a bit of mess, but I can see it being recognised by more right-winged members of the Academy. All over, I do believe that Moonlight deserves to win this award. It seemed like Moonlight was on equal footing with La La Land to win, especially with conversations regarding La La Land turning sour. But alas, Hollywood loves movies about itself and the self-referential. And La La Land appeals to everyone in its ability to offer an escape into fantasy. But the answer should not be to escape, but to accept – which is what Moonlight offers through its ability to offer empathy as an option. Moonlight is a detailed exercise into empathising with a character so completely that it goes deeper than gaining understanding. And I will always choose these experiences over singing and dancing. La La Land will win – but Moonlight will prevail.

BEST DIRECTOR
Denis Villeneuve, Arrival
Mel Gibson, Hacksaw Ridge
Damien Chazelle, La La Land
Kenneth Lonergan, Manchester by the Sea
Barry Jenkins, Moonlight
I really don't know how everyone just okay with Mel Gibson now. There. I've got it out of my system. I am so happy to see Denis Villeneuve receive his first nomination for Arrival. I trust him with Blade Runner more than I do Ridley Scott. Barry Jenkins and Kenneth Lonergan both certainly belong in this category as well. The award, though, certainly belongs with Damien Chazelle. I know I've trashed La La Land a little bit, but Chazelle deserves all of the praise that can be given. He executed a very ambitious film to the most painstaking degree and really displays a passion for cinema and incredible potential. He will be the youngest director ever to win the award.

BEST ACTOR
Casey Affleck, Manchester by the Sea
Andrew Garfield, Hacksaw Ridge
Ryan Gosling, La La Land
Viggo Mortensen, Captain Fantastic
Denzel Washington, Fences
Although I sort of hoped that Denzel would prevail over Casey amid unaddressed sexual harassment claims, I think that this award will still go to Casey Affleck. I will say this: Casey Affleck definitely delivered the best performance of the year in Manchester by the Sea. It was so incredibly layered and complex and is deserving of an Academy Award. However, it seems as though Casey (and Mel Gibson) has grown what I like to call a 'shame beard' during awards season. He actually looks like Joaquin Phoenix in I'm Still Here (which Casey directed) and I have an underground theory that they're inadvertently creating a sequel. #ShameBeard

BEST ACTRESS
Isabelle Huppert, Elle
Ruth Negga, Loving
Natalie Portman, Jackie
Emma Stone, La La Land
Meryl Streep, Florence Foster Jenkins
Why the hell was Meryl Streep nominated? I feel like the Academy has signed a blood pact to nominate Meryl for every semi-good film that she stars in. As a result, Amy Adams missed out on her nomination after incredibly nuanced performances in Arrival and Nocturnal Animals. I need to see her win an Oscar ASAP please. Thank you. Otherwise, every nomination in this category is certainly deserved. I do think that Emma Stone will take this award. I think she really injected herself into the role of Mia, writing the character to an extent. Also, this girl is campaigning hard. She is attending every ceremony and event, charming her way around the world. One thing that everyone could agree upon is that her speech will be delightful.

BEST SUPPORTING ACTOR
Mahershala Ali, Moonlight
Jeff Bridges, Hell or High Water
Lucas Hedges, Manchester by the Sea
Dev Patel, Lion
Michael Shannon, Nocturnal Animals
This award is guaranteed to be taken home by the beautiful Mahershala for Moonlight. He is completely deserving, as his performance is the emotional bedrock of the film. That swimming scene is one of the most wonderful scenes ever committed to film. Also nominated is Michael Shannon (whoo) who I am mildly obsessed with. I also still believe Dev Patel's hair in Lion was about as riveting as he was: quite. I don't know that Lucas Hedges quite deserved his nom for Manchester by the Sea. Don't let him peak too early.

BEST SUPPORTING ACTRESS
Viola Davis, Fences
Naomie Harris, Moonlight
Nicole Kidman, Lion
Octavia Spencer, Hidden Figures
Michelle Williams, Manchester by the Sea
This award will no doubt go to Viola Davis for her moving performance in Fences. She has won the Golden Globe, the SAG and BAFTA and has received two previous nominations. Otherwise, this category is also tough because Naomie Harris and Michelle Williams are also incredibly deserving of the award. Octavia Spencer was great in Hidden Figures but I did think that Janelle Monae was more impressive in the film, but Spencer maintains her status as an Oscar Sweetheart. No doubt the Australian mainstream media will be in tears at Nicole Kidman's loss to Davis.
BEST ORIGINAL SCREENPLAY
Hell or High Water – Taylor Sheridan
La La Land – Damien Chazelle
The Lobster – Yorgos Lanthimos, Efthimis Filippou
Manchester by the Sea – Kenneth Lonergan
20th Century Women – Mike Mills
This may be one of the few awards of the night to have a predictable destiny. Although I would be okay with Best Original Screenplay going to (almost) any of these writers, Kenny Lonergan really deserves this one for his beautiful screenplay which opted to show rather than tell. I truly hope that Damien Chazelle doesn't take this one – I would equate such an injustice to Adele's victory over Beyoncé at the Grammys.
BEST ADAPTED SCREENPLAY
Arrival – Eric Heisserer
Fences – August Wilson
Hidden Figures – Allison Schroeder and Theodor Melfi
Lion – Luke Davies
Moonlight – Barry Jenkins, short story by Tarell Alvin McCraney
This category is brimming with deserving candidates. It would be great to see August Wilson win a posthumous award for Fences. Better, Arrival's ability to weave such an emotionally-driven narrative was exquisite. However, Arrival's sci-fi genre sadly diminishes its likelihood to win due to the Academy's aversion to genre pieces. The award will go to Moonlight, which is certainly deserving of the award, especially as Moonlight's adaptation from the source material is spectacular in capturing the same feeling and tone.
BEST CINEMATOGRAPHY
Arrival – Bradford Young
La La Land – Linus Sandgren
Lion – Greg Fraser
Moonlight – James Laxton
Silence – Rodrigo Prieto
This is a hard 'fingers crossed'. Bradford Young's work speaks for itself, especially in Arrival. His use of visual metalanguage is poetic, much like so many elements of the film. It's definitely more likely that La La Land will win, but I have to pick Bradford, even upon recognising Moonlight's stunning visuals. He is also the only person of colour in this category and would be the first African-American to win the award.

FILM EDITING
Arrival – Joe Walker
Hacksaw Ridge – John Gilbert
Hell or High Water – Jake Roberts
La La Land – Tom Cross
Moonlight – Nat Sanders and Joi McMillon
This is yet another category which will likely leave me disappointed by La La Land. I was set to pick it, too – until I re-watched Arrival and had an even stronger emotional response knowing the details of the twist. This knowledge translates the coded meanings of the film, deeming it watchable from two different perspectives in time. Arrival's editing is as meta as the film itself. I really hope that the Academy spread the love in this category… but La La Land will probably win.
BEST VISUAL EFFECTS
Deepwater Horizon – Craig Hammock, Jason Snell, Jaso Billinton and Burt Dalton
Doctor Strange – Stephane Ceretti, Richard Bluff, Vincent Cirelli and Paul Corbould
The Jungle Book – Robert Legato, Adam Valdez, Andrew R. Jones and Dan Lemmon
Kubo and the Two Strings – Steve Emerson, Oliver Jones, Brian McLean and Brad Schiff
Rogue One: A Star Wars Story – John Knoll, Mohen Leo, Hal Hickel and Neil Corbould
The Jungle Book truly displayed the most stunning VFX I've ever seen in film. It's clear that Disney has a stronghold on VFX with three entries in this category. And although I marvelled at Doctor Strange's bounds through the multiverse, I did feel rather ill by the end.

BEST PRODUCTION DESIGN
Arrival – Patrice Vermette (PD), Paul Hotte (SD)
Fantastic Beasts and Where to Find Them – Stuart Craig (PD), Anna Pinnock (SD)
Hail, Cesar! – Jess Gonchor (PD), Nancy Haigh (SD)
La La Land – David Wasco (PD), Sandy Reynolds-Wasco (SD)
Passengers – Guy Hendrix Dyas (PD), Gene Sedana (SD)
I think that they may have been scraping the bottom of the barrel for this category due to the presence of Passengers on this list. Otherwise, I am very happy to see Arrival nominated for its production design as well as Hail, Cesar! although I don't really know why that film was buried beneath so many other later-released movies in the last year. This one will go to La La Land which is deserving in its execution and creation of magnificent sets.

BEST COSTUME DESIGN
Allied – Joanna Johnston
Fantastic Beasts and Where to Find Them – Colleen Atwood
Florence Foster Jenkins – Consolata Boyle
Jackie – Madeline Fontaine
La La Land – Mary Zophres
I love this category because costume designers are fabulous! I'm always excited to see Colleen Atwood nominated, which she certainly deserves this time around – especially because those costumes were one of the few enjoyable elements of watching Fantastic Beasts. However, this award should definitely go to Madeline Fontaine for Jackie, as her incredible eye for detail is certainly commendable. I will be irked if this one goes to La La Land's 'all of the block colours' approach. Also Allied?
MAKEUP AND HAIRSTYLING
A Man Called Ove – Eva von Bahr and Love Larson
Star Trek Beyond – Joel Harlow and Richard Alonzo
Suicide Squad – Alessandro Bertolazzi, Giorgio Gregorini and Christopher Nelson
Although I am appalled at Suicide Squad's nomination, they did deserve recognition in this category. Nonetheless, I think Star Trek Beyond will take this one home, as Joel Harlow has already won in this category for Star Trek in 2010. I also can't think about Suicide Squad winning any kind of Oscar without cringing.
BEST ORIGINAL SCORE
Jackie – Mica Levi
La La Land – Justin Hurwitz
Lion – Dustin O'Halloran, Hauschka
Moonlight – Nicholas Britell
Passengers – Thomas Newman
This category is fantastic (save for Passengers) and each nominee is entirely individualistic in their approach to their genres. I would love to see Nicholas Britell win for his incredibly cinematic score in Moonlight. I was actually just excited to see Mica Levi's Jackie score nominated at all, displaying tension through such otherworldly sounds. I was so disappointed, though, to see Jóhann Jóhannsson be disqualified out from the race, through the decision to combine his bizarre score in conjunction with Max Richter's musical pieces. He is one of my favourite composers working today and has been nominated too many times to have not won anything. Instead, we get another La La Land win.
BEST ORIGINAL SONG
"Audition (The Fools Who Dream)", La La Land – Justin Hurwitz, Benj Pasek and Justin Paul
"Can't Stop the Feeling", Trolls – Justin Timberlake, Max Martin and Karl Johan Schuster
"City of Stars", La La Land – Justin Hurwitz, Benj Pasek, Justin Paul
"The Empty Chair", Jim: The James Foley Story – J. Ralph and Sting
"How Far I'll Go", Moana – Lin-Manuel Miranda
I honestly wish that La La Land's songs were better. No doubt we will hear them literally throughout the ceremony. I truly believe that Moana had better songs AND they were written by the incomparable Lin-Manuel Miranda. I'm already peeved about this and it hasn't even happened yet, pre-empting my outrage.
SOUND MIXING
Arrival – Bernard Gariépy Strobl and Claude La Haye
Hacksaw Ridge – Kevin O'Connel, Andy Wright, Robert Mackenzie and Peter Grace
La La Land – Andy Nelson, Ai-Ling Lee and Steve A. Morrow
Rogue One: A Star Wars Story – David Perker, Christopher Scarabosio and Stuart Wilson
13 Hours: The Secret Soldiers of Benghazi – Greg P. Russell, Gary Summers, Jeffrey J. Haboush and Mac Ruth
There are some interesting nominees in this category, but there is no doubt that the musical will win the award for Sound Mixing.
BEST SOUND EDITING
Arrival – Silvian Bellemare
Deepwater Horizon – Wylie Stateman and Renée Tondelli
Hacksaw Ridge – Robert Mackenzie and Andy Wright
La La Land – Ai-Ling Lee and Mildred Iatrou Morgan
Sully – Alan Robert Murray and Bub Asman
Sound Editing is the creation of sound – an element which Arrival excelled at. I still get shivers every time I hear the language of those aliens.
BEST ANIMATED FEATURE
Kubo and the Two Strings
Moana
My Life as a Courgette
The Red Turtle
Zootopia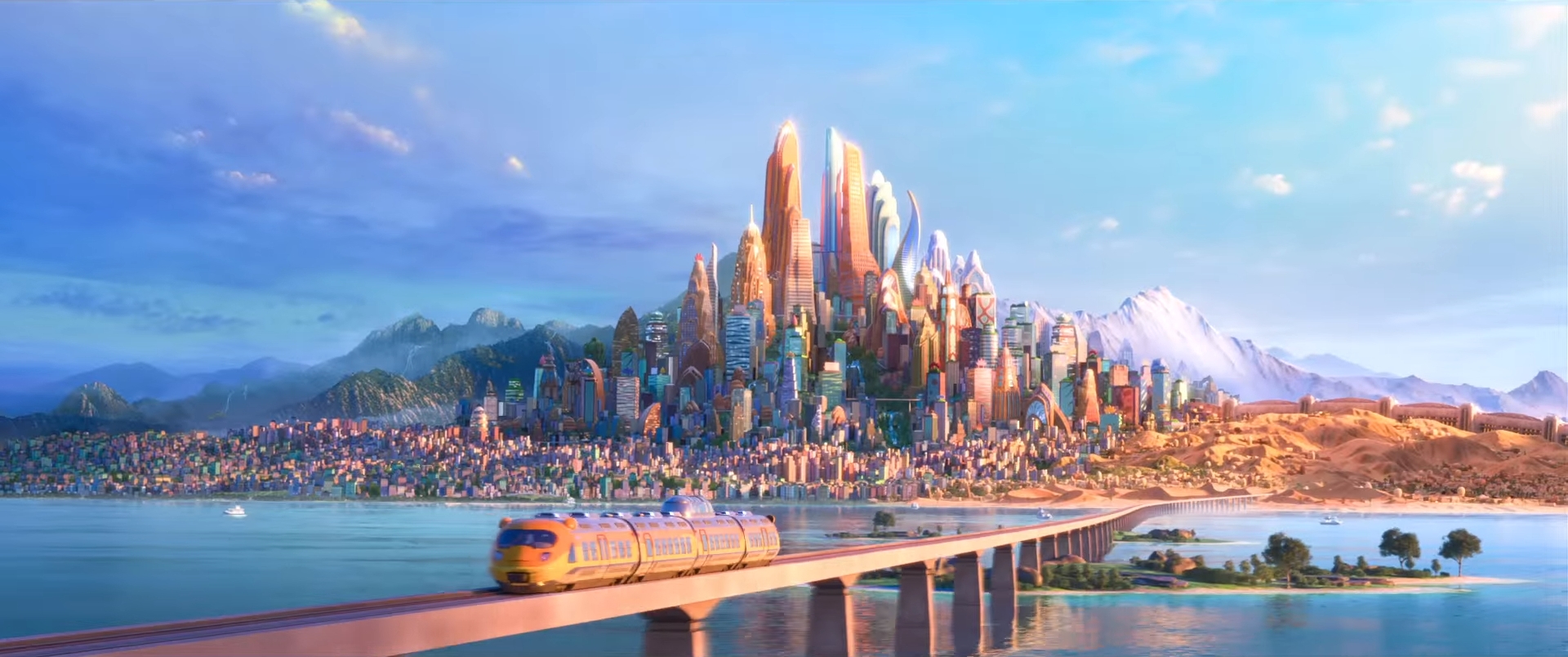 It was great to see Kubo and the Two Strings as well as the sublime The Red Turtle nominated this year. I maintain the personal belief that Moana is among one of the best animated features ever, but it seems Zootopia is receiving more awards attention. Zootopia will thus win the Academy Award.
DOCUMENTARY (FEATURE)
Fire at Sea
I am Not Your Negro
Life, Animated
O.J.: Made in America
13th
Having seen four out of the five nominees, it is really tough for me to predict this one as the bar is so high. I am simply going on the fact that O.J.: Made in America is almost eight hours long, giving it a leg up on the other nominees. I would, however, love to see Ava DuVernay win for 13th which was another clear demonstration of her capability as a filmmaker. Life, Animated is also a really special film which I was so excited to see nominated – bringing Owen, the subject and star of the film, to the Oscars.
BEST FOREIGN LANGUAGE FILM
Land of Mine (Denmark)
A Man Called Ove (Sweden)
The Salesman (Iran)
Tanna (Australia)
Toni Erdman (Germany)
I was so happy to see Tanna repping Australia in this category, but I think The Salesman may have this one in the bag. When nominees were announced, it seemed certain (in my mind at least) that Toni Erdman would be the clear winner. However, due to director Asghar Farhadi's decision to boycott this year's awards, The Salesman has gathered very large audiences and thus, voters. I was sad to see that Elle would not be eligible in this category due to its use of English and French, keeping it from receiving the recognition that it so deserves.
DOCUMENTARY (SHORT SUBJECT)
Extremis
4.1 Miles
Joe's Violin
Watani: My Homeland
The White Helmets
I have seen all but one of these nominees, but I am picking the one which I been able to watch. Sharing the subject of the crisis in Syria with two other nominees, Watani: My Homeland seems like the film that the general public should see. Otherwise, any one of these shorts would be deserving of the award – although I must confess that I had to stop watching Extremis because I was crying too hard.
SHORT FILM (LIVE ACTION)
Ennemis Intérieurs
La Femme et le TGV
Silent Nights
Sing
Timecode
Honestly, I did not get around to seeing any of these nominees. I have, however, heard more discussion regarding Sing than any of the other nominated shorts.
SHORT FILM (ANIMATED)
Blind Vaysha
Borrowed Time
Pear Cider and Cigarettes
Pearl
Piper
Although I think Pearl was so interesting with its use of Virtual Reality, Piper is Pixar's sole entry this year. Additionally, Piper demonstrates the exceptional level of technical ability that Pixar has achieved.
As per every year, I am very excited about the Academy Awards. I love the celebration of film and the self-reflective quality that is always a feature of the awards. I also adore the cringe and there will be cringe! #ShameBeard
Make sure you follow me on Oscars day as I will be live tweeting the ceremonies.
@ellabananagirl